About Neecheewam Inc.
Neecheewam is a professionally staffed community-based organization designed to meet the unique and individual needs of Indigenous youth requiring safe care. Treatment and healing from an Indigenous perspective will be realized through The Seven Sacred Teachings, which honour the universal values shared by all First Nations.
Children and youth placed with Neecheewam will benefit from an Indigenous perspective and approach, with the goal of family reunification wherever possible. External factors impacting families in both the past and present have resulted in outcomes of colonial violence and trauma that require healing. Indigenous ways of nurturing the young people we work with will help repair and restore relationships, foster health and wellbeing, encourage and practice spirituality and connectedness through ceremony, and realize their potential in pursuit of self-determination and a renewed sense of self-esteem.
Our mission is to provide a 'substitute family' to our children and youth during intervention and treatment within a community context, with the inherent goal of family reunification and a return to a sense of permanency. This will be achieved through:
a) Working in harmony with community-based programming and support services including public schools, youth justice, and mental health.
b) Recognizing, honouring, and promoting our children's and youth's Indigenous heritage and identity, in both traditional and contemporary ways of life.
c) Encouraging and supporting the children and youth we work with in acquiring the knowledge, skills, and confidence to transition into responsible, productive adults.
Wahkotiwin
The Indigenous worldview of knowing one's relationship to all things (wakhotowin: the way of being and pimatizowin: a good life) is the cornerstone of Neecheewam's success. This premise of relationship stems from self-awareness, the ability to focus on our strengths and at the same time, accepting oneself while mapping opportunities to change our own behaviour and outcomes of our decisions.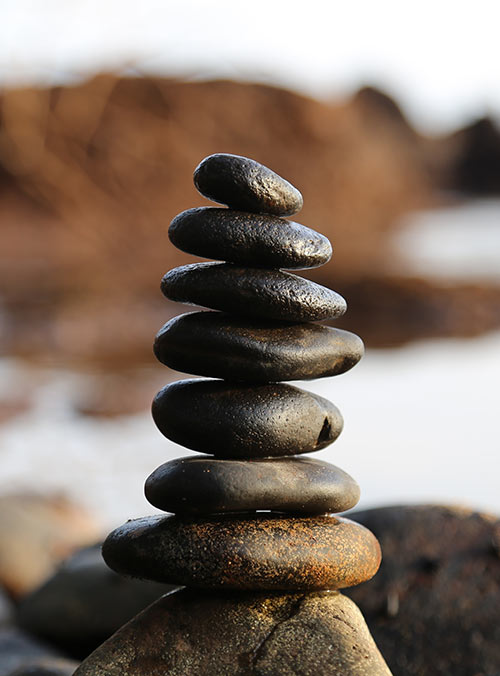 Our team's intention is to meet youth where they are at and accept them completely without judgement. We want to ensure each person feels valued. We offer youth a safe place that allows for growth, so when they are ready, we can help them find their way. As adults, we know growth can be a painful process.
Growth usually happens out of darkness; we are motivated by painful situations and realities. This pain ignites a willingness to change. However, this can be a difficult time in a young person's life. Our role is to hold space for them and allow for an environment that promotes healing through a balance of relationship, creativity, healthy activity, stillness, and introspection. We want to show them it's okay to be who they are, and to grow into the people they aspire to be. We give them space to be themselves, and out of that will come their own desire for growth and stability. Through healing they will gain the ability to love themselves.