Frequently Asked Questions
Questions about the Strong Hearted Buffalo Women Crisis Stabilization Unit:
What is the per diem rate?
The Crisis Stabilization Unit is grant funded through the Province of Manitoba therefore there are no fees for legal guardians or child welfare agencies.
Do clients go out on outings?
Answer: No, outings are not a part of the CSU routine during their stay.
Can I bring my own belongings such as video games or other toys?
No, all personal effects of the client are locked up for safekeeping at time of admission. A plush toy or a security blanket will be allowed for those clients who feel the need to have with them.
Are visitors allowed at the facility?
Only immediate family members and/or guardians who have been approved for contact are allowed to visit the unit. There are exceptions on a case by case basis that will be worked out between the parent/guardian and the Follow up Facilitator in concert with CSU Management.
Can I use the telephone for personal calls to friends and family?
There are circumstances and potential exceptions which are reviewed during the intake process on a case by case basis.
Can I leave whenever I want?
No. Discharges from the CSU typically occur through the StreetReach team, parent/guardian/Social Worker and the Clinical Follow Up Facilitators request after the 5-10 day stay and once a safe discharge plan is in place. Clients from the CSU are never discharged without being picked up by a responsible adult.
Questions about  Eagle Warriors-Anderson House:
What is the per diem rate?
Our per diem is set by the Province of Manitoba. It covers our program costs as well as the food, health care, clothing, education, gifts, activities, transportation, and personal allowance costs of our clients.
Can I bring my own video games and toys? Answer: Yes, your stay at Anderson House is to be considered your home. You will have your own room with a closet that locks to allow for safekeeping of your personal items.
Can my girlfriend/school friends come over?
Answer: Usually yes, but there are certain procedures that must occur before friends can visit such as permission from your friends' parents must be granted with contact numbers provided for emergencies.
Do I have to go to school?
Answer: All residents at Anderson House must be in school or participate in a day program as part of the treatment philosophy at Anderson House.
Do I get an allowance?
Answer: All residents receive a provincially mandated allowance with ample opportunity to earn extra monies via chores and school bonuses.
Is the house close to bus routes?
Answer: Anderson House is just off Portage Avenue, therefore is very close to the busiest bus route in Winnipeg.
Will I ever be home alone?
Answer: All Anderson House residents need not worry about being left home alone. There will always be a Neecheewam staff on shift and do their best to ensure that the house is empty to ensure that residents will not be forced to wait outside for someone to be home.
Questions about White Butterfly:
What is the per diem? What does it cover?
Our per diem is set by the Province of Manitoba. It covers our program costs as well as the food, health care, clothing, education, gifts, activities, transportation, and personal allowance costs of our clients. If there are extenuating circumstances or activities of interest to the client, then the agency may be requested to access additional funds for the special needs of the client.
How many beds and what is the age?
We are a 4 -bed program for Indigenous girls between the ages of 11 and 14.
Do your clients have to leave by 15?
Clients are not discharged on their 15th birthday if there is a permanency plan in place that best meets the needs of the client and is agreeable to the program.
What types of cultural programming to you provide and do clients have to participate?
We provide the opportunity for clients to explore Indigenous culture through attendance at sweat lodge and Pow wows, daily living activities within the home, group activities, and specialized programming.
Clients are given the choice to participate in any of the activities. It is their right to choose to not participate as Project Neecheewam believes in respecting a person's choice in exploring the cultural and spiritual aspects of their lives.
What type of mental health resources do you provide?
We currently have an advisor from Manitoba Adolescent Treatment Centre (MATC) to provide assistance to our staff team in developing appropriate therapeutic interventions that enable clients to successfully reach their program goals. We are also able to assist Social Workers in locating mental health services for their clients and in transporting clients to various mental health appointments.
Do you allow clients to smoke?
White Butterfly is a nonsmoking facility. Clients are not allowed access to tobacco products or lighters while placed with the program.
Where do clients attend school?
Clients attend several local schools depending on need and age. We have a positive relationship with these facilities and clients are expected to attend all their classes daily.
Does the agency need to provide additional support workers?
Overall, White Butterfly staff are able to meet the needs of the clients in their care. Occasionally, due to staffing limitations, support workers are required for the transportation of clients.
How do you support family contact?
White Butterfly encourages agency approved family contact through the use of home visits, phone calls, and family involvement within the program setting.
Questions about Golden Eagle:
What is the per diem rate?
Golden Eagle is grant-funded through the Southern Authority therefore there are no fees for legal guardians or child welfare agencies.
Are the clients free to come and go at will from the facility?
No. We provide supervised outings or agency approved community contact.
Can personal clothing be worn within the facility?
Depending on the type of clothing as we stay away from articles of clothing that contain draw strings such as hoodies or track pants, gang related colors and try to encourage age appropriate clothing by still offering our clients choices.
What is a typical length of stay at Golden Eagle and are extensions available?
Client stays are usually 1-30 days and extensions may be granted on a case by case basis if a placement plan has already been in place.
Why are the doors both into the facility and within the facility locked?
This facility is situated in central Winnipeg therefore due to the location; doors are locked for security purposes.
Why are there cameras throughout the facility?
Due to the facility being larger in size and a multi-level facility, cameras are in place again for safety reasons.
How soon after a client is discharged may they return to the facility?
Approximately 2 to three weeks as this gives the other clients who were there during their stay an opportunity to cycle out of the facility.
Does Golden Eagle provide supervised transportation and under what circumstances?
We do transport clients to and from school, in emergency situations and if a hospital or medical appointments, as necessary.
What can clients do for entertainment purposes while they are staying at Golden Eagle?
The staff will provide clients with numerous opportunities for outings throughout the community, as well as activities planned on-site with the youth and staffing team.
Are family visits allowed on site?
Sorry, no. Only Social Workers are allowed due to privacy and confidentiality for other clients within the facility.
Are clients expected to attend school while staying at Golden Eagle?
We do prefer for clients to attend school however if this is not an option we do offer a day program on site.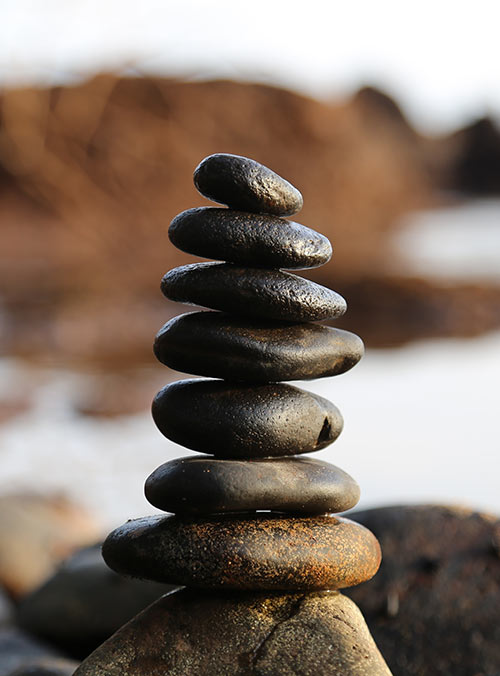 This premise of relationship stems from self-awareness, the ability to focus on our strengths and at the same time, accepting oneself while mapping opportunities to change our own behaviour and outcomes of our decisions.
Our team's intention is to meet youth where they are at and accept them completely without judgement. We want to ensure each person feels valued. We offer youth a safe place that allows for growth, so when they are ready, we can help them find their way. As adults, we know growth can be a painful process.
Growth usually happens out of darkness; we are motivated by painful situations and realities. This pain ignites a willingness to change. However, this can be a difficult time in a young person's life. Our role is to hold space for them and allow for an environment that promotes healing through a balance of relationship, creativity, healthy activity, stillness, and introspection. We want to show them it's okay to be who they are, and to grow into the people they aspire to be. We give them space to be themselves, and out of that will come their own desire for growth and stability. Through healing they will gain the ability to love themselves.
How we Operate
Neecheewam is a non-profit organization that has been in operation since April of 1976. We are governed by a Board of Directors comprised of individuals from varying fields, and representing Indigenous and non-Indigenous communities and interests.
The ongoing affairs of the program are coordinated by the Co-Executive Directors through Program Managers and Supervisors assigned to each treatment program. An additional complement of trained Youth Care Practitioners in each facility provides the primary counseling service.
Ensuring the development and recruitment of new staff, Neecheewam offers various training programs and practicum experiences to students.
Each treatment program offered by Neecheewam is licensed by the Province of Manitoba. Standards and quality of service are assured through regular monitoring, fire and health inspections, and program evaluations. Annual issuance of a license is contingent upon satisfactory performance in each of these responsibilities.